We are COTI
We are COTI and introducing you to our brand is like welcoming you to our family.
Our vision is to make wearing reading glasses fun, fashionable and always at your fingertips through our collection of glasses chains, glasses holders and readers.  COTI launched in 2020 and leaped in popularity after being featured on UK's Dragons' Den in April 2021.
During the brands appearance on Dragon's Den, Deborah Meadon stated: "they brought an important bit of everyday kit out of the dullness and into the light".   Creating products to make life easy and boost
confidence during our maturing years is something we are passionate about and hold close to our hearts.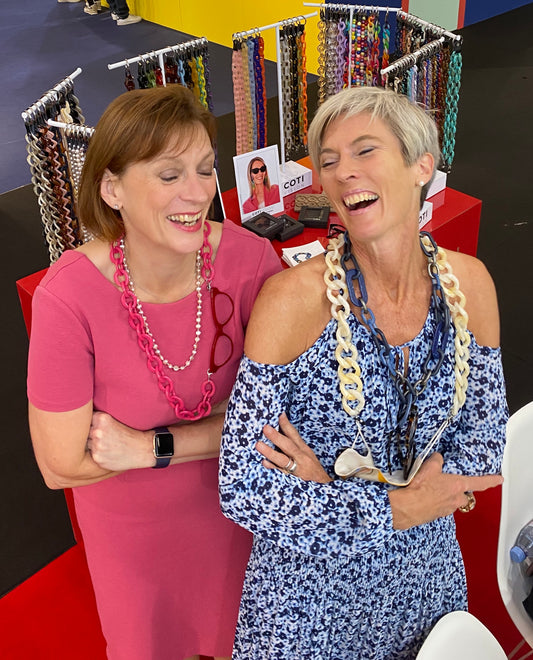 This is us
COTI was founded by friends and former colleagues, Julie and Nancy, to combat the frustration of never having reading glasses available when needed.
The acronym for COTI is 'Chuckle On The Inside', and is Julie and Nancy's view on life and all things associated with encouraging others to live their best midlives.
COTI is a creative and colourful lifestyle brand that provides many options to help make reading small print easier.
Our Inspiration
As we entered the reading glasses age, we noticed the gap in the market. We couldn't find what we liked anywhere. It felt like there was something missing.  So we set out to completely redefine the 'glasses chain'.
In our journey to create unique and functional products, we have opened a wonderful new retail channel. Initially designed with a vision to target reading glass wearers, we have also influenced the opinion that glasses chains are not only for an older generation. Our products are now equally appreciated by a younger audience wanting the convenience and functionality as sunglass holders.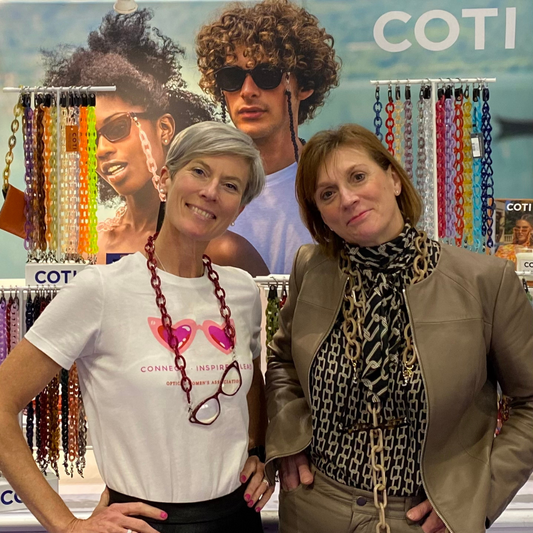 Our mission
The COTI mission is to create products which deliver uniqueness, character and functionality. Colour is the fundamental vehicle to deliver an array of carefully studied options, offering choices that are as unique as you are!
"Through celebrating our differences and sharing our similarities, we aim to
respectfully represent our customers and their varying lifestyles".
Join us on our journey to make glasses chains the fun fashion accessory they should be!